As a Vietnamese, most of us have tried Fresh rolls- a rustic dish with bold Southern characteristic that has become one of the brightest names in the list of Vietnamese culinary. Few people know that this dish has been established by the Asian record organization as " Food with typical culinary value of the region" and is supported by a large number of international diners. Rice paper is one of the main material of this dish.
Duy Anh is a manufacturer of rice paper for export , so the quality of this types must always meet the needs and standards of customers. The rice paper used for fresh rolls is usually quite thick, must be soaked in water to completely rolled. Therefore, depending on each market, there are different thickness and thin adjustments to suit the dishes that diners prepare. Today, consumption trends change because of the variety and richness in each dish and the different needs of customers, Duy Anh has made a new product " SUPER THIN RICE PAPER" with the criterion" no need to dip into water".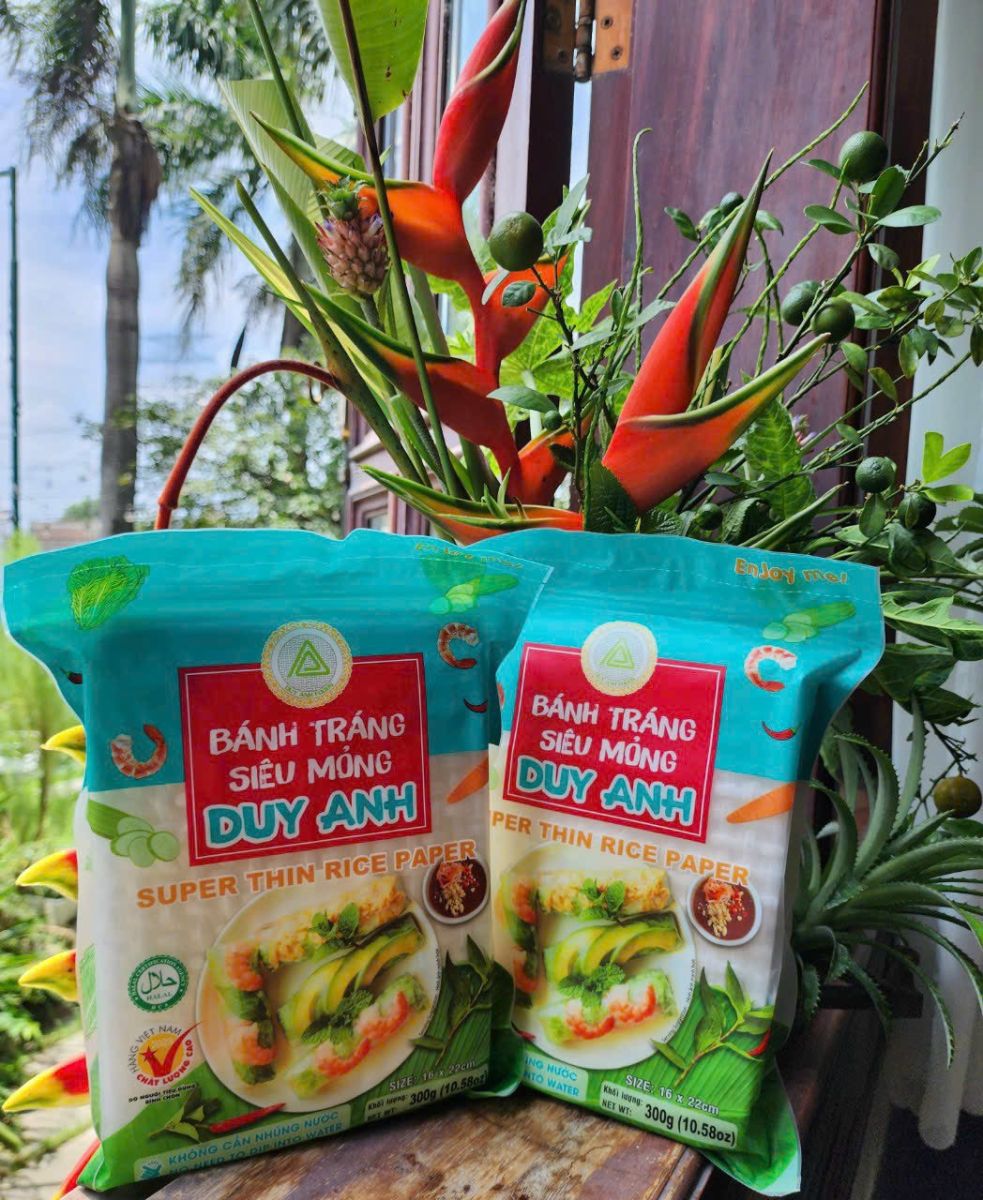 Cu Chi, august days with sudden and torrential rains as if to dispel the sun of autumn weather are effected by EI Nino. Perhaps, fresh rolls with super thin rice paper " home made" is the best choice to enjoy in this time.
In order for fresh rolls to be delicious and attractive, the ingredients must be" standard" from outside to inside. From choosing the type of rice paper to roll, ingredients such as: vegetables, lettuce, cucumber, pork , shrimp, eggs, sausage, fresh rice vermicelli,... to the way to make sauce must also be right tune. Depending on the regional identity, the processing can be adjusted accordingly. The process is very simple, following by 4 steps:
1. Place 1 piece of Duy Anh super thin rice paper on the plate.
2. Add toppings such as: Lettuce, Cucumber, Duy Anh rice vermicelli, shrimp, meat onto the bottom quarter of rice paper.
3. Wrap up into a roll tightly, may add a drop of water at the top of edge of rice paper to close the roll firmly.
4. Serve and enjoy with sauce.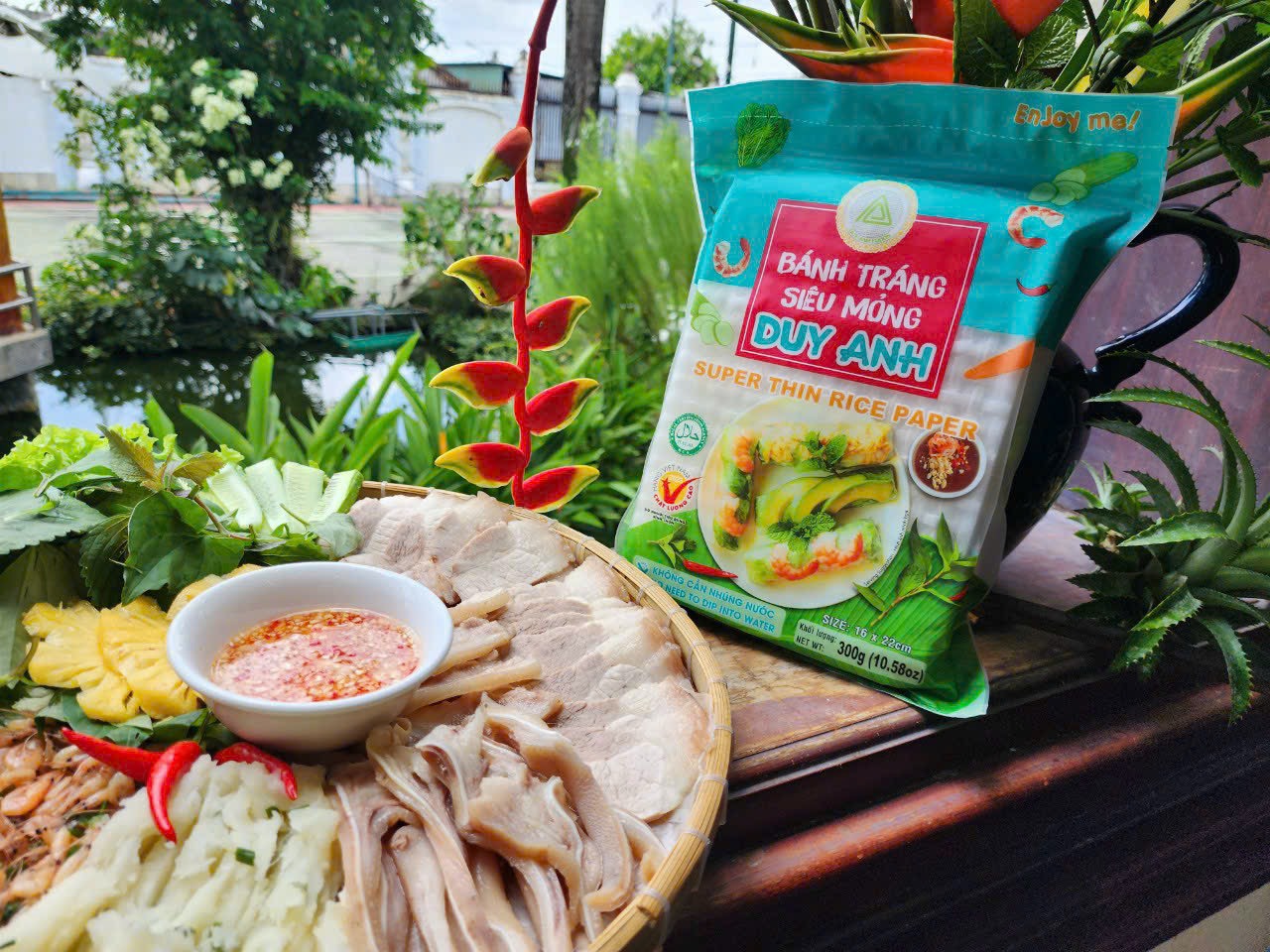 If you are not an in- depth culinary researcher, no one can fully understand the meaning of this. In fact, this is not only a dish that simply converges, other flavors, rich in nutrition but also brings other good thoughts. First, when eating spring rolls, we often put common ingredients in the middle and everyone around will eat, roll and talk. Behind this dish is an image symbolizing the gentleness of family and friends. Moreover, in traditional families, this dish is considered a way to create a woman's family style and routine as it is a delicate and meticulous way to get a roll.
Source: Duy Anh( Mr Rice )