Under the chairmanship of the Vietnam Trade Promotion Agency (Vietrade), Ministry of Industry and Trade, Duy Anh Foods and more than 30 enterprises participated in the 6th International Import Expo (CIIE) and the 2023 Hongqiao International Forum in Shanghai City, China from November 5-10, 2023.
Vietnam, as an honorary country, a high level- delegation led by Deputy Prime Minister Tran Hong Ha and Deputy Minister of Industry and Trade Do Thang Hai attended the opening ceremony and visited Vietnam Pavillion.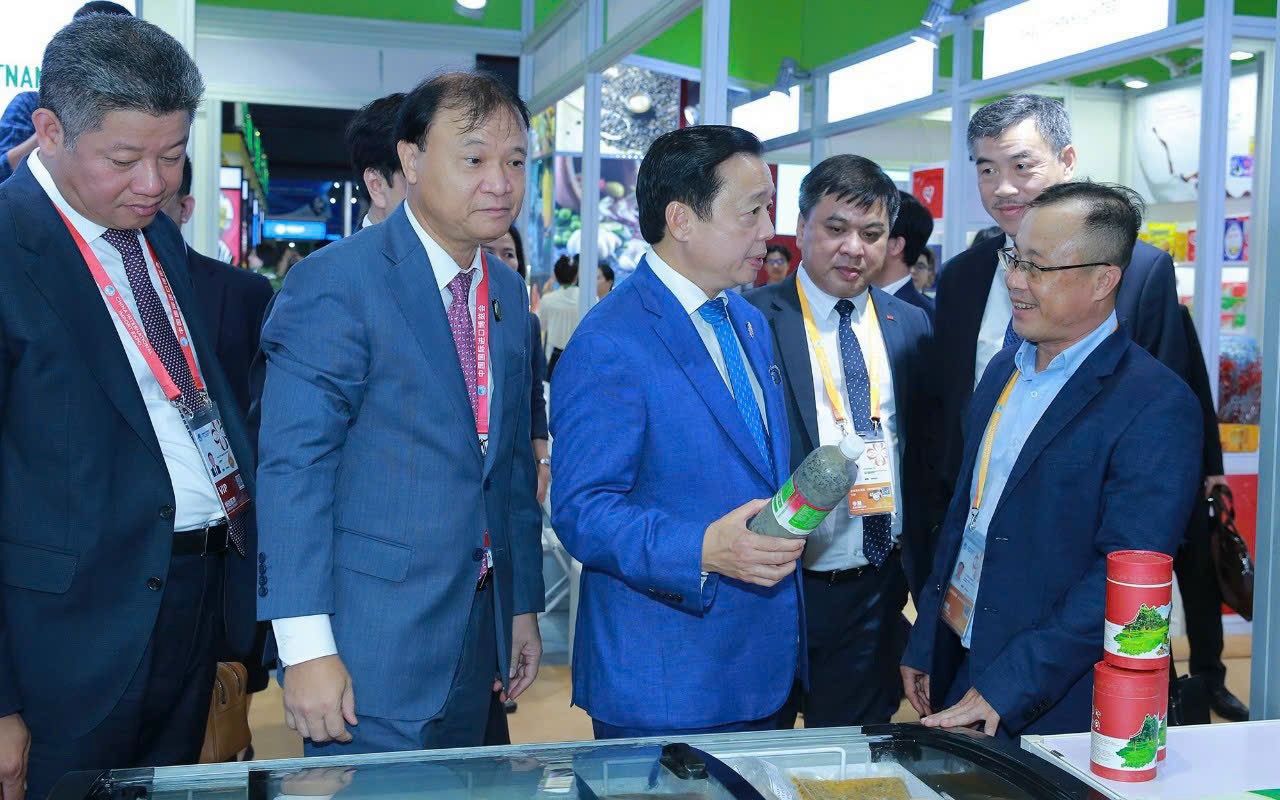 The trade fair has a scale of over 300,000 m2, attracting businesses from more than 150 countries and territories to visit and display products. Vietnam 's national pavillion has a scale of 256 m2, focusing on introducing and promoting information, economic potential, promoting investment, trade and tourism, displaying documents, publications and export products. Representatives of businesses in the agricultural products and food processing industries.
In order to expand the market, Duy Anh carries products made from rice such as: Fresh roll rice paper, Springroll rice paper, rice vermicelli, fresh rice vermicelli, rice noodle, fine rice vermicelli,... and agricultural products such as: Watermelon rice vermicelli, Cereal rice vermicelli, Dragon fruit rice paper, vegetables noodle,...to promote with Chineses and international partners. With a closed production process and drying by machine, products with brands Duy Anh, Mr Rice and Le Brothers are present in more than 40 countries and meet international standards such as: ISO 22000:2018, HALAL, HACCP and FDA.
Duy Anh is gradually perfecting the quality management system and improving products to keep up with the cunsumption trends of Chineses and international markets. Hopefully after CIIE 2023, Duy Anh will have more partners, potential customers and the company's products will be widely distributed in the billion- people market.
Please take a look some pictures in the Trade fair: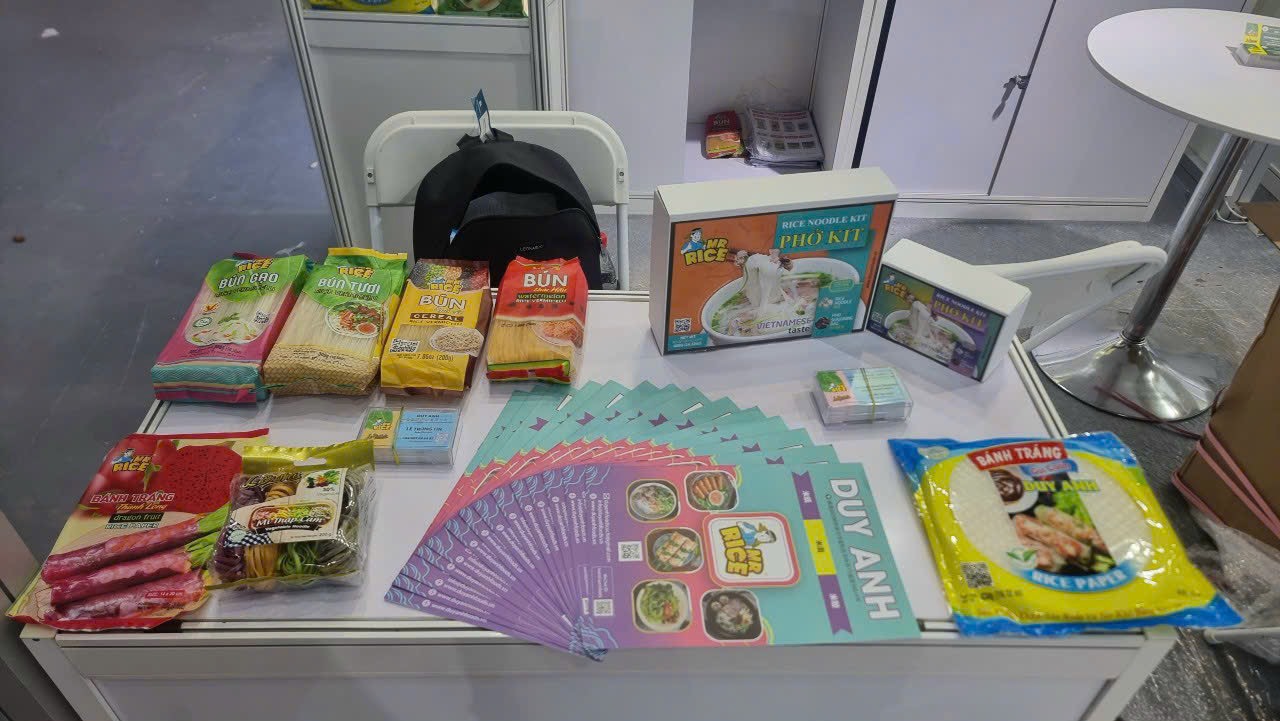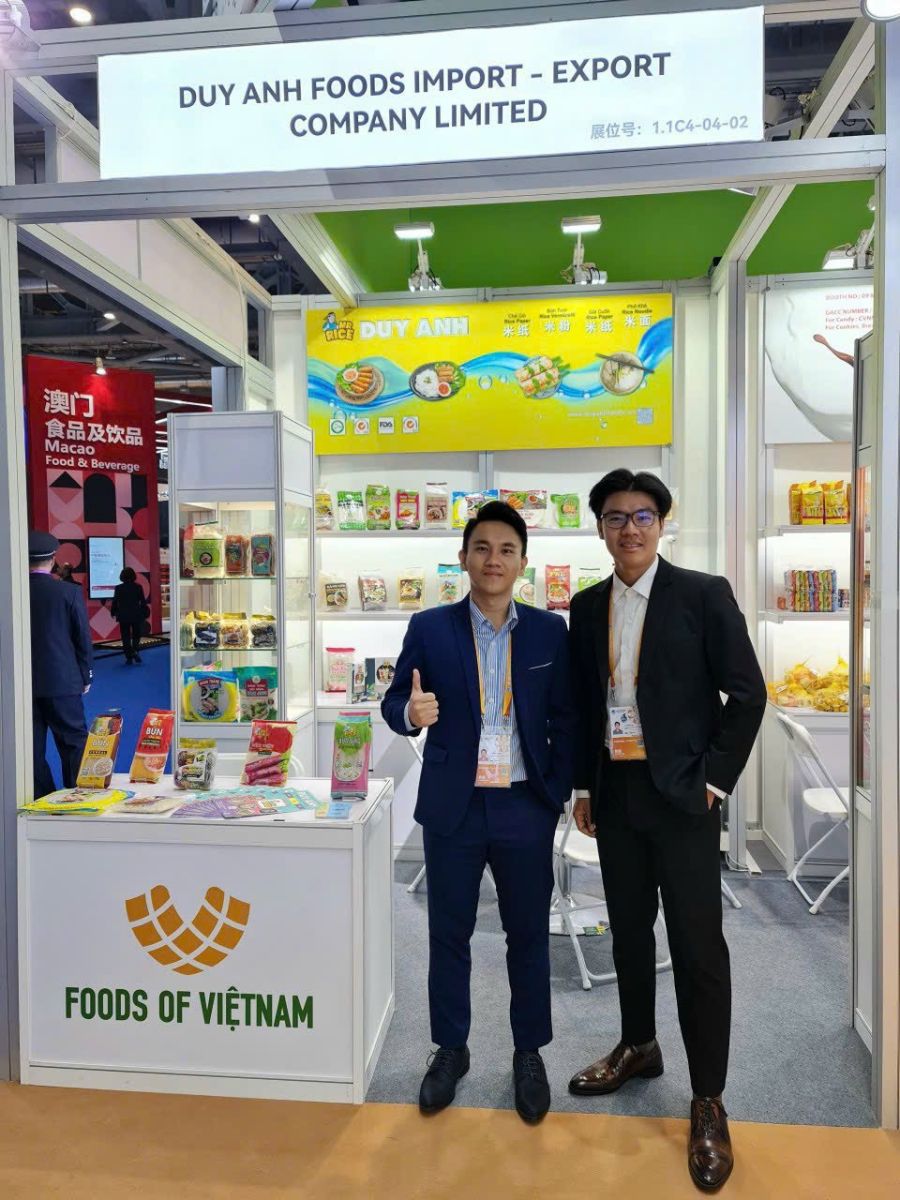 Source: Duy Anh( Mr Rice)