From October 7-11, 2023, more than 80 Vietnamese enterprises will attend International Food industry fair Anuga 2023 at the Koenlmesse International Exhibition center, Cologne, Germany under the management of Trade promotion department( Vietrade) and Ministry of Industry and Trade.
Anuga is one of the world's largest and leading international food industry fair held every 2 years in Cologne, Germany. This trade fair expects to attract more than 7.800 exhibitors, 150.000 visitors from 150 countries and territories. This is an oppotunity for Vietnamese companies promote their products to expand export marker.
Coming to Anuga this time, Duy Anh continues to bring products made from rice such as: spring roll rice paper, fresh roll rice paper, rice vermicelli, rice noodle, mixed vegetable noodle,... with diverse packing design, eye- catching to enhance clients's selection as well as capture the new consumption trend of the world. Besides, rice straws are new product that was also displayed and introduced to partners at the fair.
Currently, Duy Anh products are popular on the shelves of foreign supermarket such as: Japan, Korea, Netherlands, Denmark, Sweden, USA,...because of the diversity of packaging, weight, design, are produced in a closed line and meet international standard such as: ISO 22000: 2018, FDA, HACCP, HALAL. In addition, the trend of consuming green, clean, sustainable and environmentally friendly foods is also on the rise, this is an opportunity for Duy Anh to motivate the export of product" Rice straw" to partners around the world.
Let's look back some Duy Anh's pictures in Anuga 2023: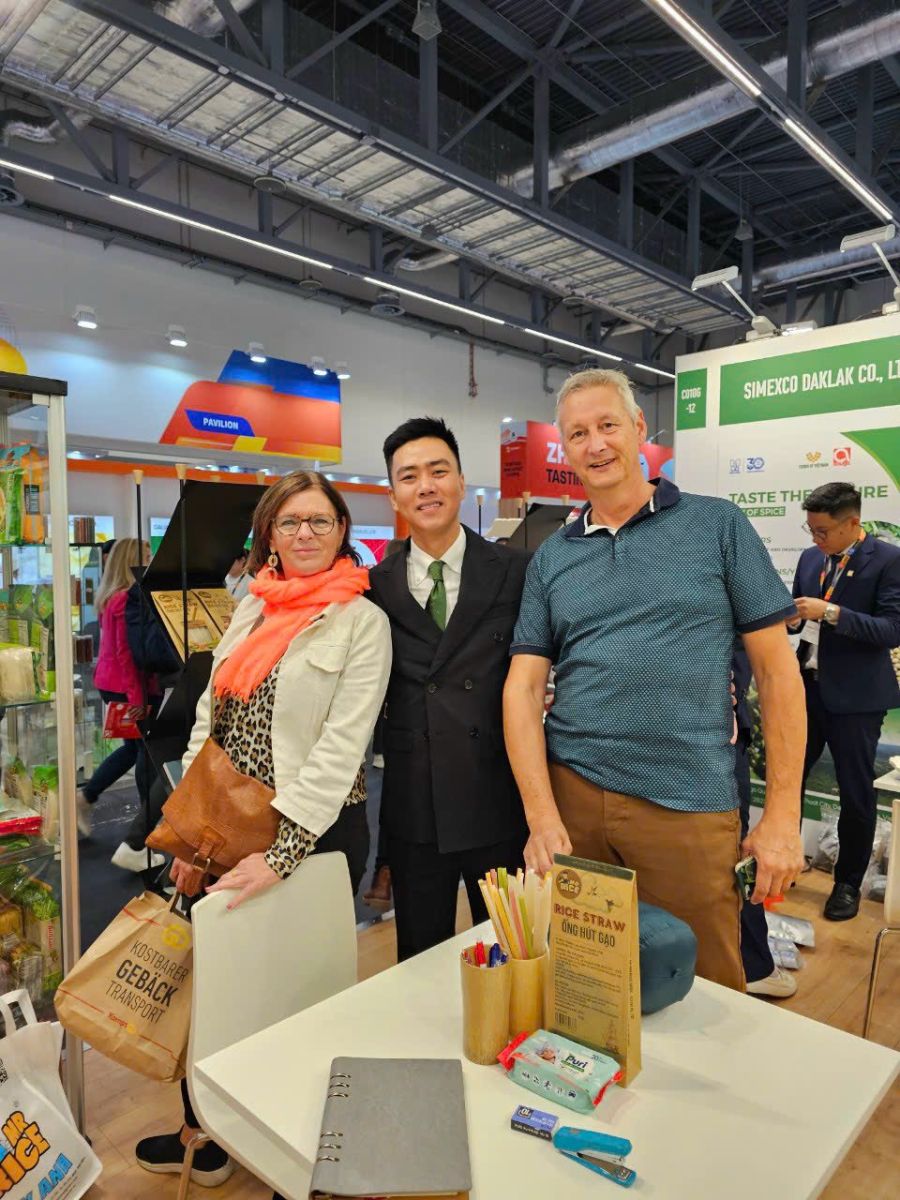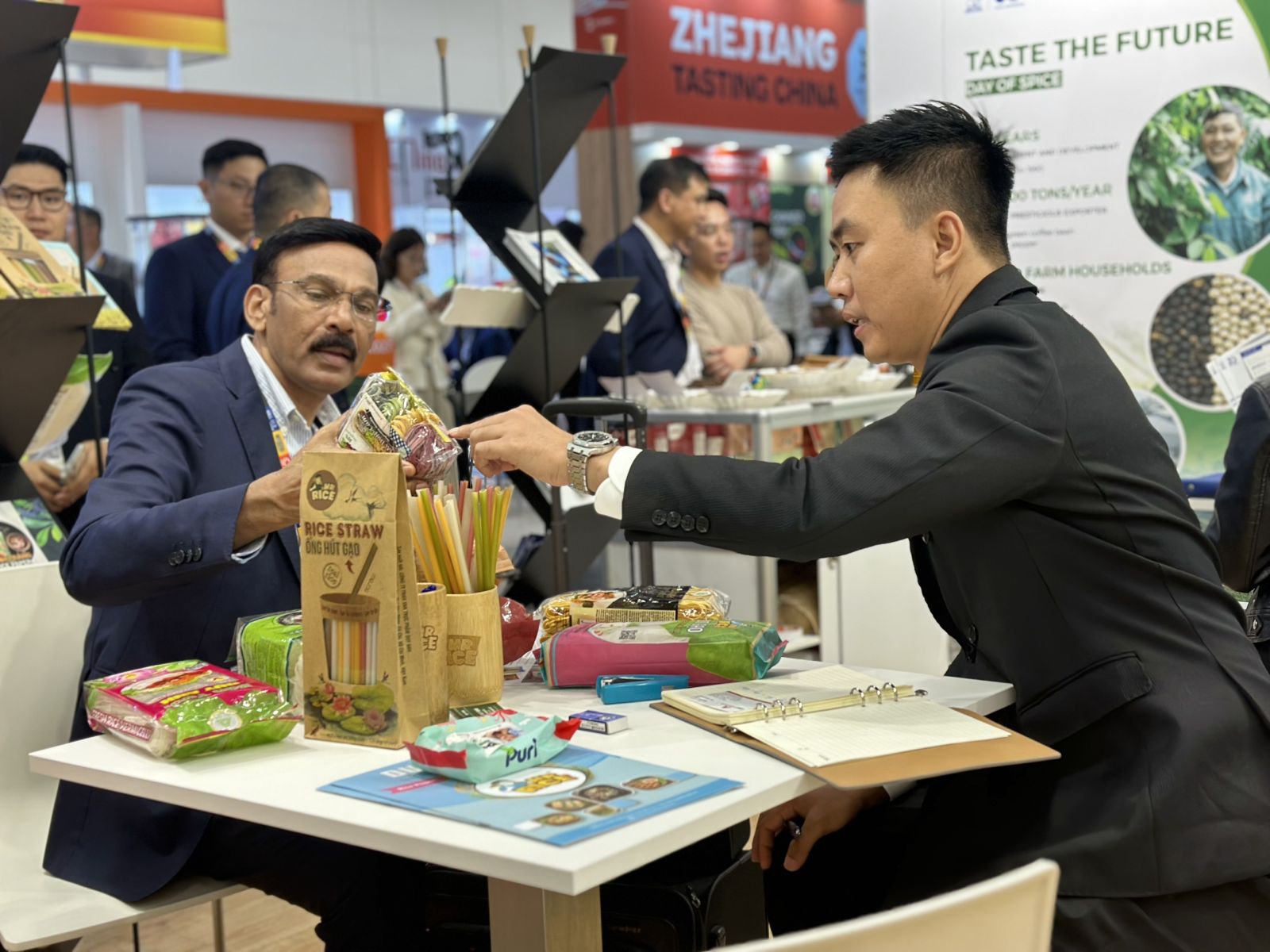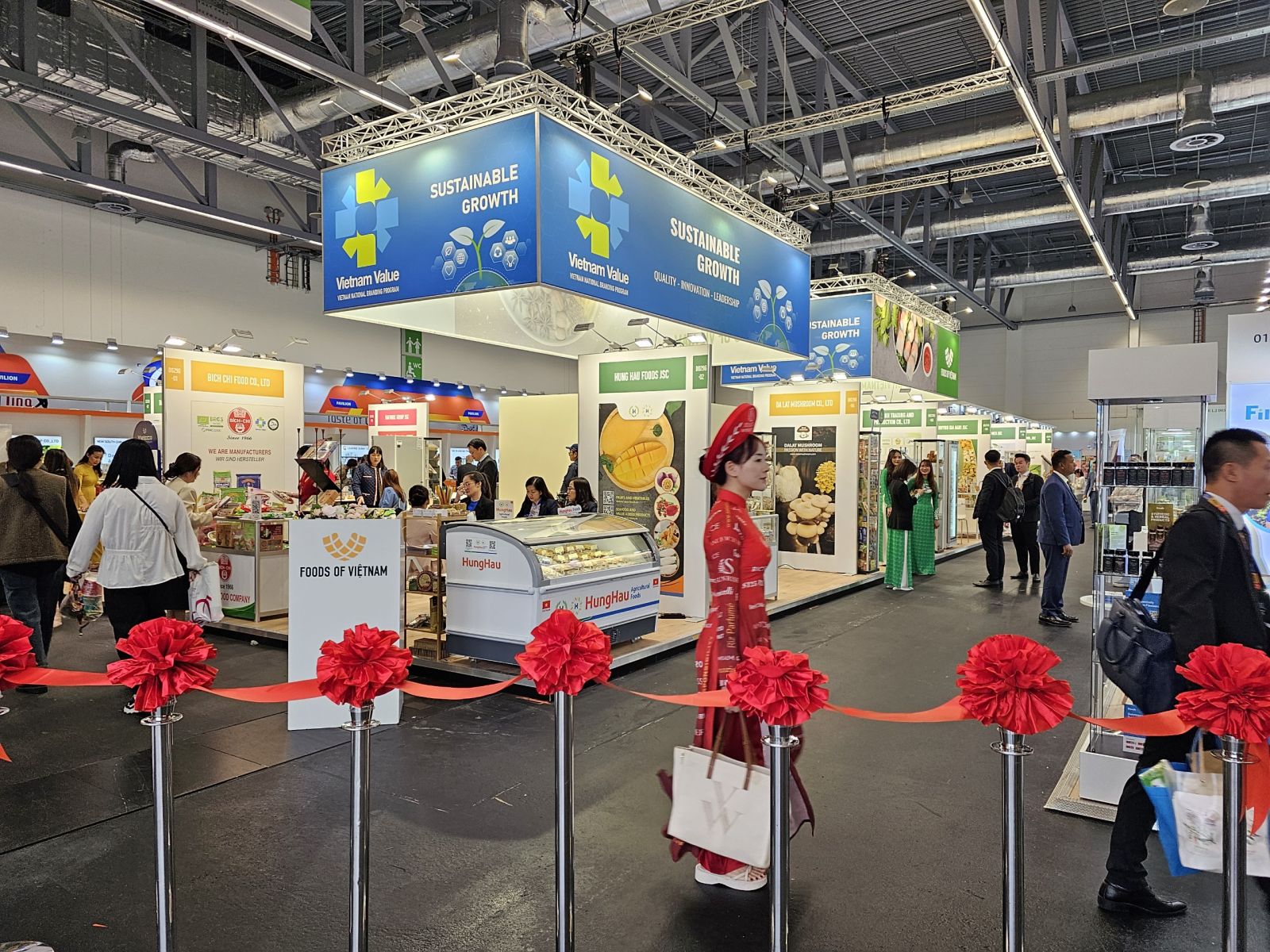 Source: Duy Anh ( Mr Rice)