Following the success when Watermelon Rice Vermicelli was selected as an innovative product at Thaifex 2022, Duy Anh Foods is ready to join with more than 100 Vietnamese company to bring products to display in Thaifex 2023.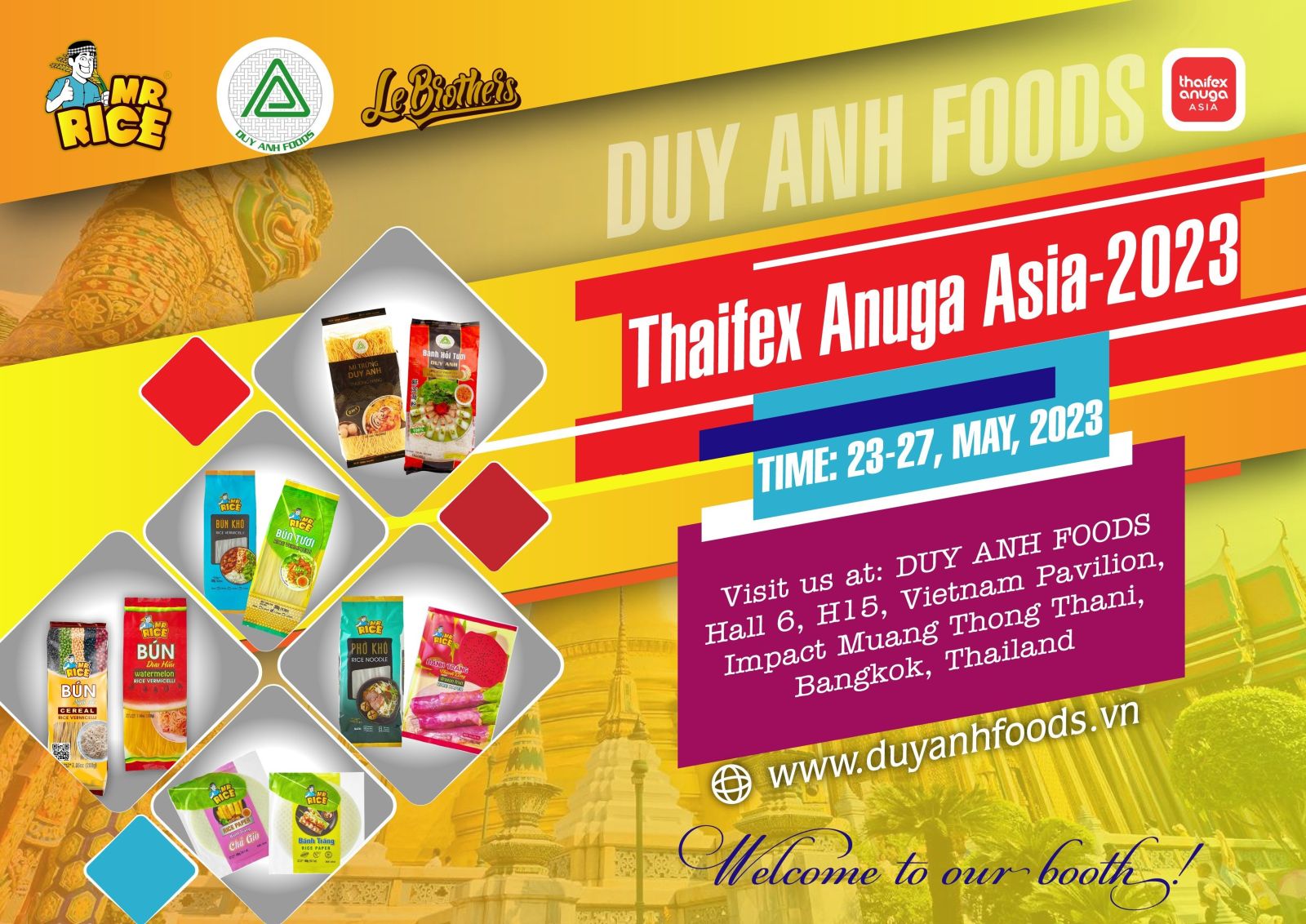 ASIA'S BIGGEST FOOD FAIR
Thaifex Anuga Asia is an international food and beverage fair, taking place in May at Impact Muang Thong Thani, Nonthaburi province, Bangkok Thailand. Looking back on the Thaifex 2022, the participation of 1,633 exhibiting companies from 36 countries ( including 36 Vietnamese exhibitors), the fair attracted 51,535 trade visitors from 111 countries and expand many business oppotunities.
OPPOTUNITY FOR DUY ANH IN THAIFEX 2023
2022 is a year marking Duy Anh's breakthrough in product when Watermelon Rice Vermicelli was selected as" Innovative product" and displayed in the Innovation Show area . Returning to Thaifex this time, Duy Anh promises to bring many typical products of Cu Chi in order to promote to businesses, manufacturers, distributors from many countries. The scale of Thaifex 2023 has been estimated with more than 60,000 trade visitors, this is a great opputunity for Duy Anh to approach new partners and contribute to bringing our Vietnam to the world.
See you at: Hall 6, H 15, Vietnam Pavillion, Impact Muang Thong Thani, Bangkok, Thailand.
Source: Duy Anh ( Mr Rice)